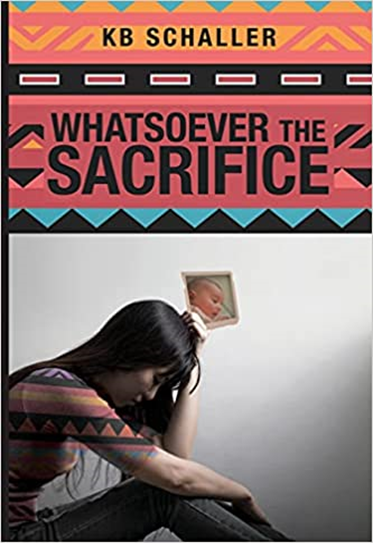 Latest Book by kb schaller
Whatsoever the Sacrifice
Christian convert Dina Youngblood's son was stillborn. So, why do disturbing dreams suggest otherwise?
Why does she keep her nightmares secret from her over-protective pastor husband, Aaron?
Then a stranger-a look-alike for her childhood sweetheart, Marty Osceola–comes to the Bitterroot Confederacy of Indians, Dina's hometown. Her child is indeed alive, he says-kidnapped at birth by a criminal organization whose schemes also include trafficking.
Desperate to rescue her son, Dina is offered a deal that challenges her entire family and tests her Jesus-way faith. She must then decide what to keep-and what can be sacrificed.
Best Selling Author
KB Schaller
KB Schaller (Cherokee Confederacy) has taught in a Christian academy on the Florida Seminole Indian Reservation and in public schools. She is a columnist and illustrator for Indian Life newspaper. Schaller holds memberships in the Native American Journalists Association (NAJA), and Florida Freelance Writers Association (FFWA). She lives in the Miami-Fort Lauderdale area with her husband, mother, and a rescue kitty named "Cha Cha".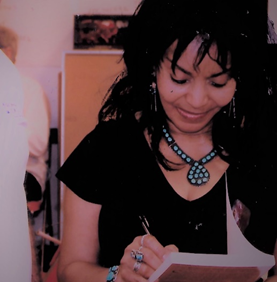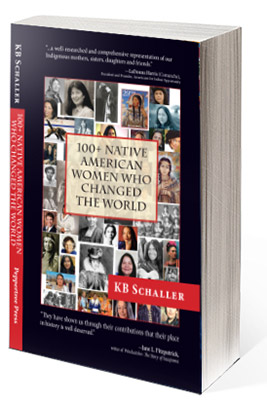 100+ Native American Women Who Changed the World
Schaller's 100+ Native American Women Who Changed the World was winner of an International Book Award.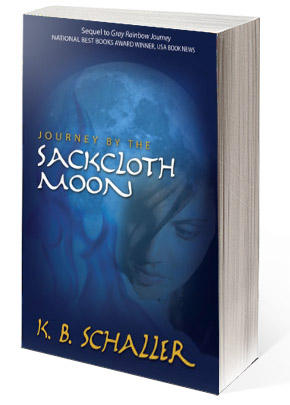 Journey by the Sackcloth Moon
A unique coming-of-age novel about the stunning consequences of choices, presented through Native eyes. Deftly hooks the mysterious and mystical to the message of Christianity.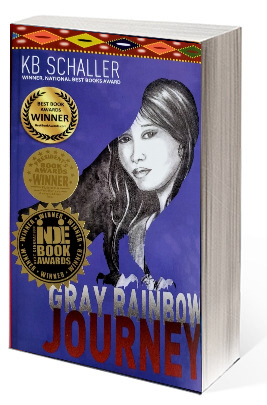 Gray Rainbow Journey
Torn between a forbidden love and conflicting faiths, Dina Youngblood must make a choice…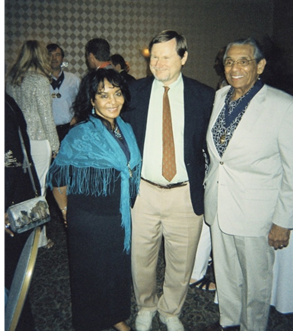 KB Schaller (l) and the late Wampanoag Tribal Elder, Dr. Chester P. Soliz (r), are congratulated by Chris Angermann (c), President, Florida Authors and Publishers Association, for their Gold Medal-Winning works—Schaller  for 100+ Native American Women Who Changed the World, and Dr. Soliz for The Historical Footprints of the Mashpee Wampanoag. Dr. Soliz's account of the Wampanoag people is available on Amazon.com.
You may also like:
Inside the Tepee Looking Up by Shirley Estes 
https://www.insidethetepee.com 
For copies of
White Man's Gospel  by Craig Stephen Smith and
Does the Owl Still Call Your Name? Edited by Bruce Brand
Call: 1-800-665-9275