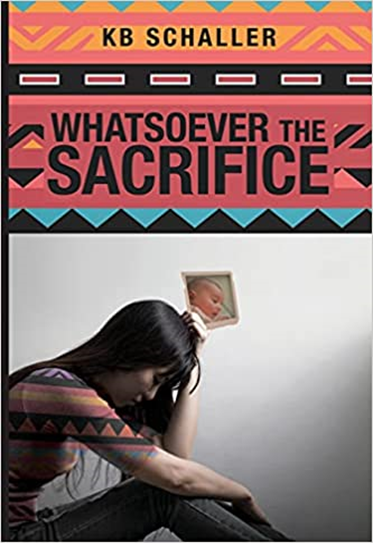 Christian convert Dina Youngblood's son was stillborn. So, why do disturbing dreams suggest otherwise?
Why does she keep her nightmares secret from her over-protective pastor husband, Aaron?
Then a stranger-a look-alike for her childhood sweetheart, Marty Osceola-comes to the Bitterroot Confederacy of Indians, Dina's hometown. Her child is indeed alive, he says-kidnapped at birth by a criminal organization whose schemes also include trafficking.
Desperate to rescue her son, Dina is offered a deal that challenges her entire family and tests her Jesus-way faith. She must then decide what to keep-and what can be sacrificed.
Book Reviews: Whatsoever the Sacrifice
Whatsoever the Sacrifice is a wonderfully written mystery novel. I have read several of award-winning author K.B. Schaller's novels and have found all of them to be excellent, and this latest book is just as good. The novel weaves elements of suspense, mystery, action, Christianity, and Native American culture into a fascinating book. The story is told through the eyes of Dina Youngblood, a Native American woman who is a convert to Christianity. She is a captivating and intriguing character. After reading this novel and the others by Schaller, I'm already looking forward to reading her next book.
Lee Gimenez – Author