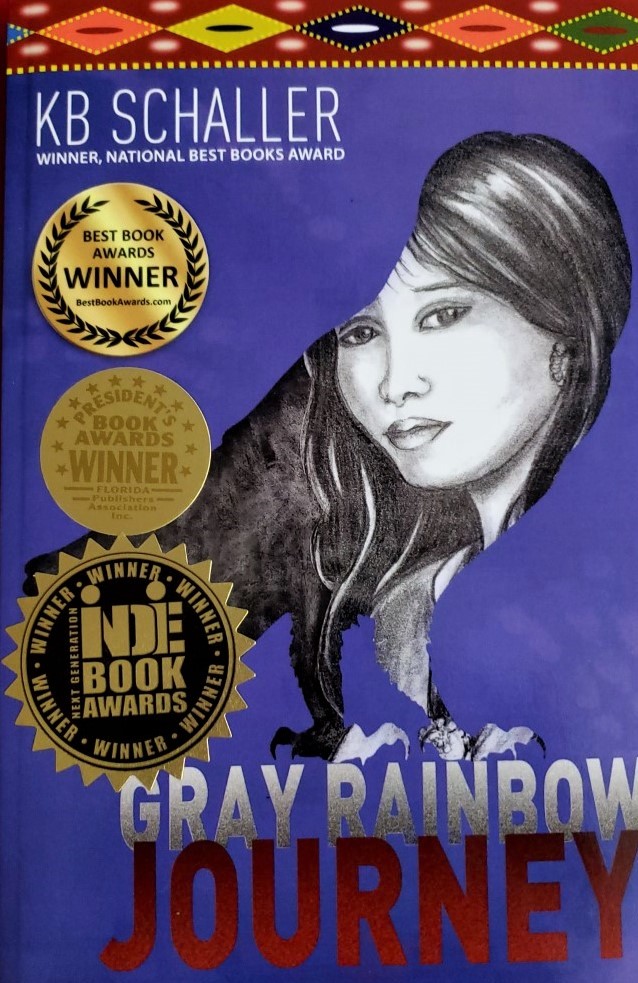 A unique coming-of-age novel about the stunning consequences of choices, presented through Native eyes by a member of the Cherokee Confederacy. Torn between two worlds, Dina Youngblood must make a choice…if it doesn't kill her first. Cheha Youngblood disappeared without a trace from the Bitterroot Confederacy three months ago, and her older daughter, Dina, is determined to find out why. What do the clues in her mother's journal mean? Who is the giant-winged creature that so terrified her mother, a Native Christian convert? Could any of the tales that are as old as the Indian nations and told in the blackness of deep nights in the South Florida Everglades be true? And why are owls beginning to perch outside of Dina's home? Then handsome Marty Osceola, the son of the most powerful witch on the Florida East Coast and the boy Dina had a crush on in grade school, arrives back in town…
Book Reviews: Gray Rainbow Journey
An enlightening peek into contemporary Native America.'
-Craig Stephen Smith (Ojibwe), Native American Evangelist, author of White Man's Gospel. '
A heart-thumping face-off between good and evil that will keep you in suspense until the very last page!'
-Dana K. Cassell, Writers-Editors Network. '
A courageous book that breaks new ground…a fascinating story by a new voice in Indian America.'
-Principal Chief William
'Rattlesnake' Jackson, American Cherokee Confederacy.
'Native American Christians have long known what a struggle it is to live in two worlds, torn between traditional beliefs and the Christian faith. The characters in Gray Rainbow Journey speak for so many of us.'
-Betty Mae Jumper, Tribal Elder, Doctor of Humane Letters, author of Legends of the Seminoles Seminole Tribe of Florida, Inc. '
An exciting coming-of-age novel. I can definitely relate to this book's characters. I can't wait for the second book.'
-Carla McKay, Indian Life newspaper.